The ISG™ PEAK RTX1000 retransfer card printer allows cost-conscious issuers to produce high-quality, over the edge full-color cards with all the efficiency and affordability that you would expect with an ISG card printer.
Diverse security features such as electronic security lock, Kensington-lock, dye-sublimation UV ink ribbon for invisible security printing, IPSEC for encrypted data transfer through networks, and Security Erase of black data on used supplies help to secure the environment and cards from counterfeiting and to avoid misuse of personal information.
The RTX1000 prints on a variety of card materials including long-lasting, durable non-PVC cards such as ABS, PET, and Polycarbonate. The lockable, spacious card hopper stores up to 220 blank cards to secure an interrupt-free workflow. The user-friendly front-loading system with replaceable cartridges makes changing supplies fast and simple.
Click on the link below to download a product datasheet or click to get pricing information from your local ISG dealer.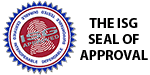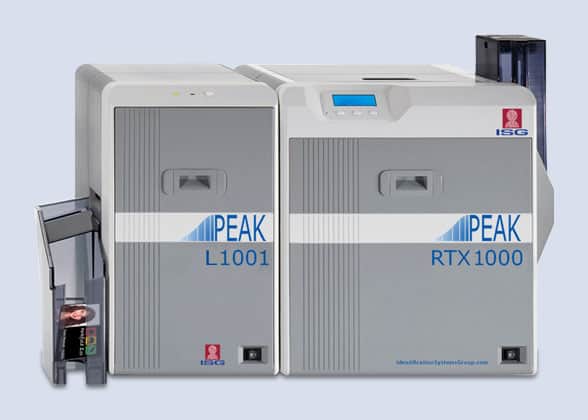 ISG PEAK RTX1000LG Oversized Card Printer
ISG PEAK RTX6000 Retransfer Printer
ISG PEAK RTX6600 Retransfer Printer