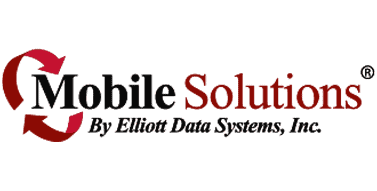 In response to the growing need for solutions that help companies review and track the health of their own employees during this current COVID-19 pandemic, the ISG is offering a series of pertinent solutions from our partner Mobile Solutions. These solutions have been configured to optimize specific features to help your business, agency or organization identify, track and manage your personnel and their health onsite during these trying times.
The tools below can help assist your front line workers issue ID cards, track employee health status while on the job site, and manage training sessions to make sure your team members are up-to-speed on your current policies or government requirements.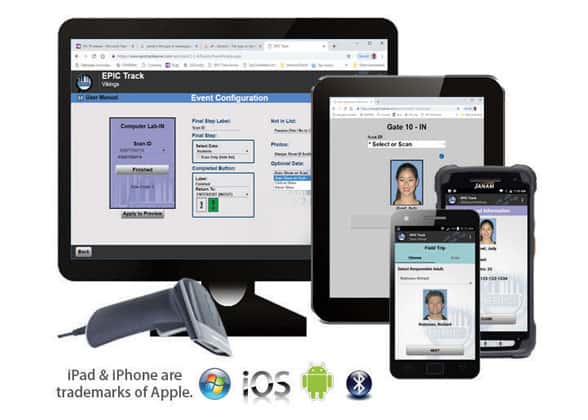 Manage K-12 Student Check-in/out
Track Specific Details of Student Contact Tracing

EPIC Track™ is the perfect solution for K-12 School Districts to use when managing new school learning atmospheres supporting in-school and on-line learning. Expand your identication program by tracking student assets, temperature readings, and check in/out when entering a bus or school premises. Setup scanning stations 6' away from personnel or with mobile devices such as smartphones, tablets, handhelds or RPC at entrances.
Contact us for pricing or download the related datasheet below.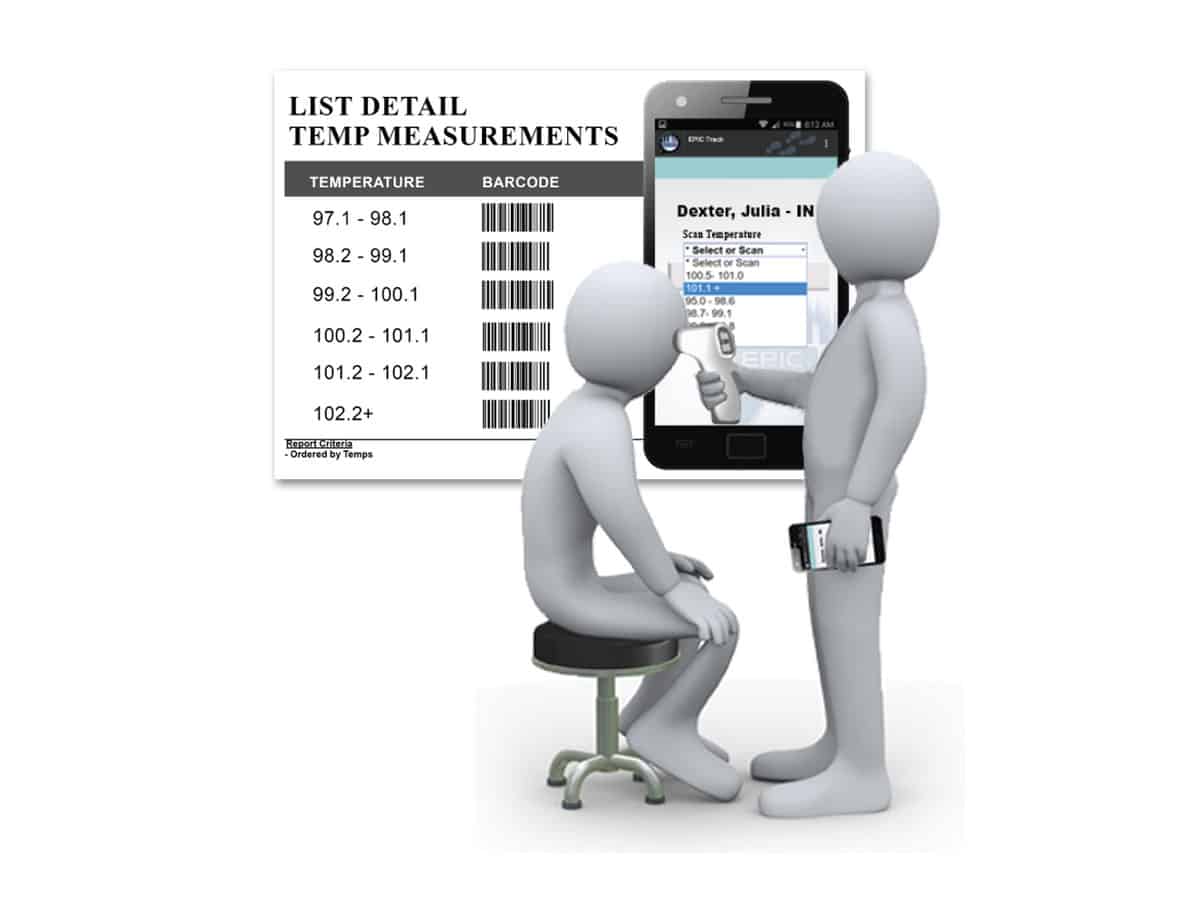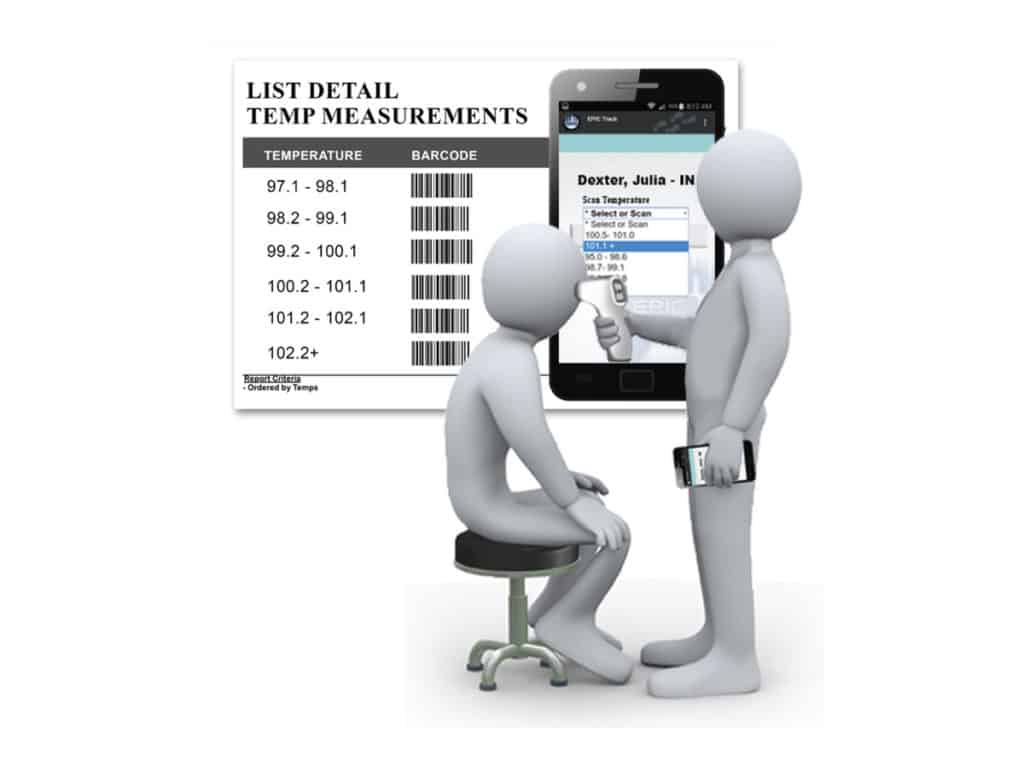 Manage COVID-19 Temperature Checkpoints
Track Daily Staff Temperature Checks for Entrance Approval
Identify and monitor people for signs of COVID-19 by performing temperature checks as they enter your facility. Identify whose temperature was taken, when it was performed, and at what temperature they were measured using the EPIC Track App solution from your smartphone, tablet device or a desktop workstation.
Contact us for pricing or download the related datasheet below.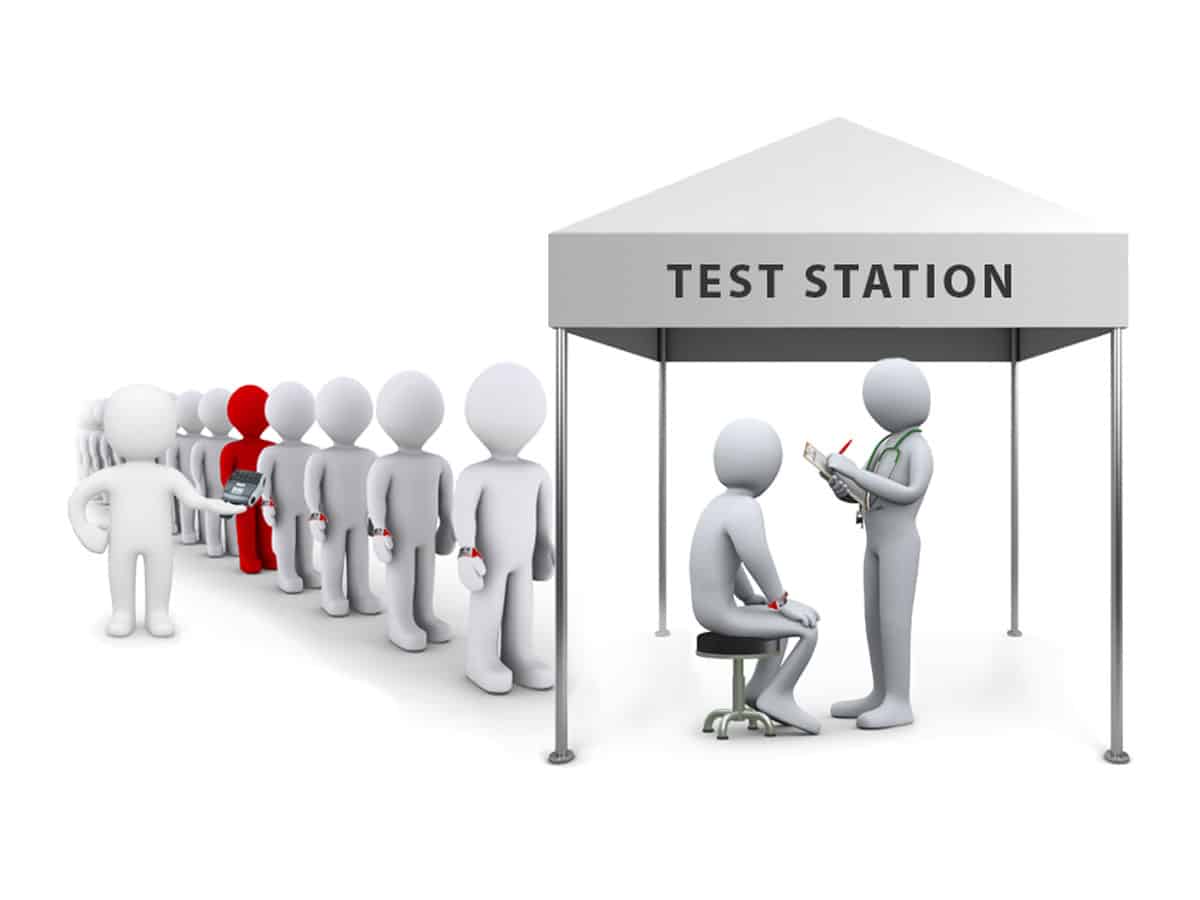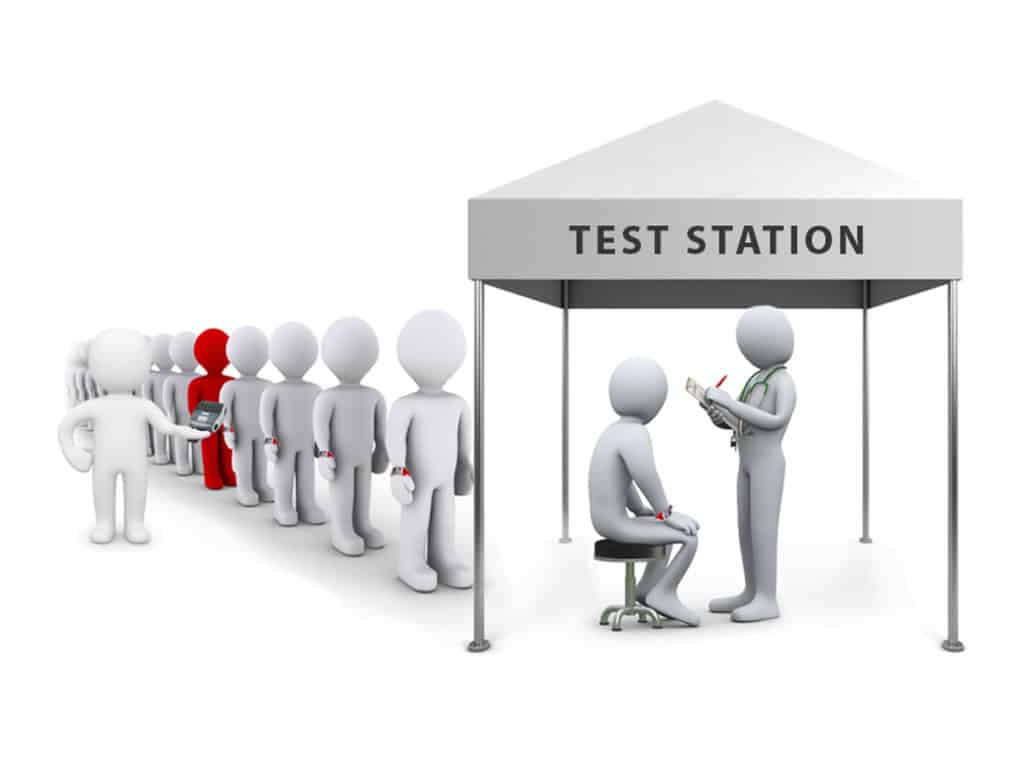 Manage COVID-19 Test Stations
Manage COVID-19 Test Station Sites Quickly & Efficiently from Registration to Test Completion
Mobile Solutions provides an automated identification, registration, and tracking solution – perfect for quick, efficient and accurate on-site testing. Identify attendees as they are parked in line and quickly process each person as they are tested for COVID-19.
Using the Mobile Solutions Cart, quickly collect attendee ID data, issue an ID label with a QR, and register them into the event.
As they arrive at the test station, administrators scan their ID label to check them into the testing area, perform testing and scan the test kit assigned to them. With Mobile Solutions, your team can efficiently identify, track, and manage long lines of patients at any location.
Contact us for pricing or download the related datasheet below.