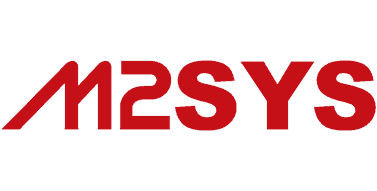 Signing a paper log book and issuing an ID badge is the old way of visitor management. Paper logs are shredded and the data is lost forever, and cards, printers, kiosks and other accessories are too expensive.
The M2SYS VisitorTrack™ solution is a modern, affordable, cloud-based biometric visitor management solution that supports fingerprint, finger vein, face, and iris recognition. Customers can also use our smartphone app to scan and automatically upload documents like a driver's license, passport, etc. VisitorTrack™ will even issue a digital badge to visitors that can be instantly scanned to confirm authorization status.
Now businesses and government agencies of all sizes can have a practical and secure visitor tracking solution to safeguard their premises and know with certainty whether or not visitors should be granted access.
Contact us for pricing or download the related datasheet below.
BadgePass Visitor Manager
RightPunch Biometric Time Clock
StudentTrack Biometric Student Management