Standard or Custom Card Stock
The ISG offers a wide range of plastic card stock materials for the production of employee identification, student IDs, membership cards, visitor badges, gift and loyalty cards, and more. We offer preprinted and blank cards in PVC, ABS, PET and mixed compositions.
Start with a blank canvas for the creation of your personalized ID cards, or talk to us about getting preprinted cards with your logo, audit numbers, and embedded security features or technology. We can offer you exactly the cards materials you need to get your identification projects done right the first time.
Whether you are printing with standard dye-sublimation card printers, retransfer printers or even ink-jet card printers, we can offer your organization nearly any kind for preprinted or blank cards, even with embedded security features, like custom foils, watermarks, audit numbers, custom or generic holographic images, UV printing, and more.
All of the card types listed above are also available with HiCo or LoCo magnetic stripes, ISO smart contact chips, proximity technology, and more, upon request.
Chat with us to discuss your cardstock needs or click on the link below to get pricing from your local ISG dealer.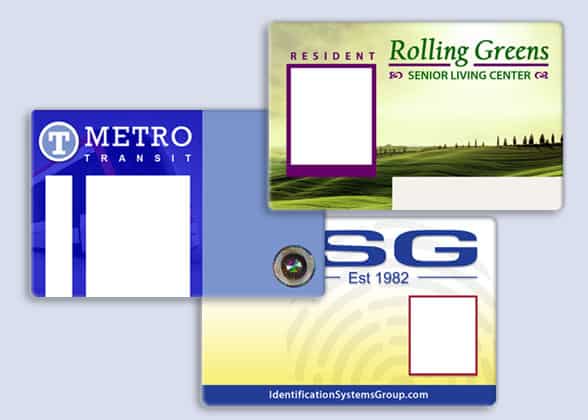 Environmentally Friendly Cards
ID Card Printer Ribbons & Laminates
ID Lanyards & Neck Chains