Color-coded Inmate Identification
Inmate ID wristbands are essential for properly identifying prisoners by way of a brightly colored, durable wristband that prominently displays the inmate ID number, name and photo. Perfect for jails, prisons, correctional facilities and juvenile detention centers at the city, county, state and federal government levels.
Use 2D or 3D barcodes for checking in and out of facilities, color-coding for inmate classifications, and print color or black and white photos for clear inmate ID verification. We even offer 13.56 MHz RFID wristbands for real-time inmate tracking.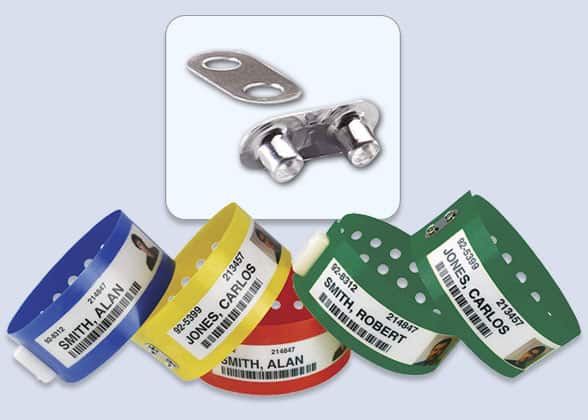 Clincher inmate ID wristband labels can be printed with direct desktop black and white thermal printers, like the ISG S500, or color inkjet printers, like the Primera LX500.
The ISG offers individual components or complete management systems that include hardware, software and supplies, as well as automated tracking solutions that can use barcodes or RFID, in addition to correctional facility employee photo ID and access cards.
Download the product datasheet or click to contact your local ISG dealer for pricing.
ePolice Biometric Law Enforcement
PrisonSecure Biometric Inmate Management