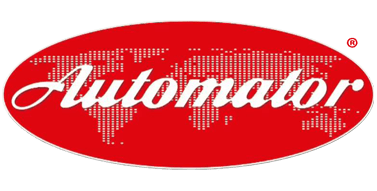 The Automator Universal Controller AC500, with a 7″ touch screen display, allows an easy and intuitive navigation in the software program, thanks to its stylus pen. Equipped with Serial port, USB interface and I/O connector, located on the rear, the controller is available in both bench and panel version for integrations.
The AC500 coupled with Automator software allows an intuitive user interface with absolute graphic flexibility. Thanks to the touch screen graphic display, it is easy to navigate and to create messages to be marked and parameters.
The preview allows to represent exactly what will be marked and any change in the message will be displayed instantly. The software provides for the creation of messages with the date in various formats, fix or variable texts, codes, serial numbers, Datamatrix and logos. Possible the creation of the programs on the PC (running Windows operating systems), which can be easily transferred to the AC500 controller with USB stick or USB connection.
Click on the link below to download a product datasheet or click to get pricing information from your local ISG dealer.