For organizations needing an industrial-grade photo ID camera, where you are regularly capturing high volumes of photos, especially in poor lighting situations, the ISG 24Z704USB Photo ID Camera System might be the right solution for you.
With 6 energy-efficient LED flashes built into the sturdy steel stand, you get consistently high-quality images without any shadows or hot spots. The weighted stand has a small desktop footprint and comes with the necessary cables and power supply.
The ISG 24Z704USB-SYS Photo ID Camera system is the ultimate for customers that need a dependable photo ID system with built-in flash. The 24Z704USB-SYS includes a 2-megapixel USB camera and six LED flashes for clear, crisp photos.
Using DirectX/DirectShow, TWAIN or WDM, the camera can integrate with most ID software applications, and is built for continual, high-volume use with a one-year factory warranty.
Click on the link below to download a product datasheet or click to get pricing information from your local ISG dealer.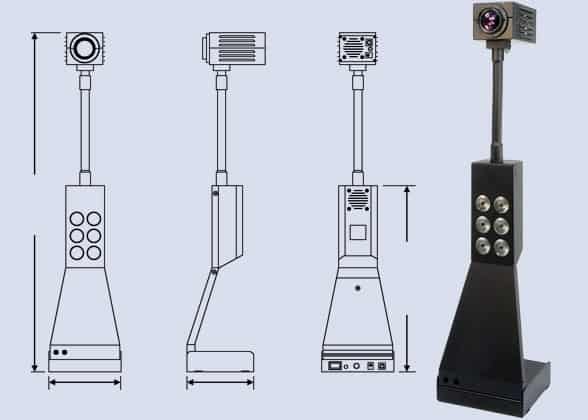 ISG AutoCam E300 Elite Camera
ISG AutoCam Z100 HD Zoom Camera
ISG 24C708AF Photo ID Camera & System