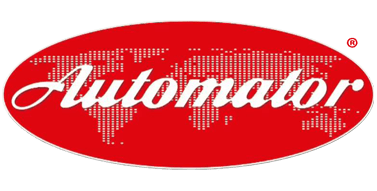 Laser for integration with innovative frequency self-adjustable system. The nanoVIS II uses a new revolutionary laser technology with automonitoring of the frequency. The nanoVis II system from the ISG is an extremely innovative laser unit, very compact and light, stable and reliable, which is well suited for integration of line and bench top applications.
As part of the new family of a-Wave™ products, Automator's exclusive laser technology allows nanoVIS II laser to be very cost effective has results comparable to much higher cost systems for annealing hardened or marking on plastics. The nanoVIS II achieves excellent results on many different materials; plastics, metals, anodized, ceramic, polycarbonate, painted and much more.
Designed and built in compliance with global "Eco Philosophy", the nanoVIS II laser marking device respects legislation relating to the environment and energy savings. A policy that Automator adopted both in the choice of components and in the internal production phases. In one word: nanoVIS II "respects" the environment.
Click on the link below to download the technical datasheet or click to get pricing information from your local ISG dealer.