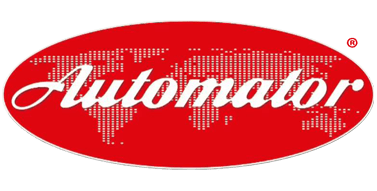 The Automator ADP5090 system from the ISG permanently marks different materials, such as metals, aluminum, iron, cast, plastic, and many others, with a pin using drive air and spring return.
The characteristics of the message to be marked are all different and easily set by software, such as height and width of the character, marking position in the window, the font, the parameters of work and communications. Two axes, X and Y each powered by a stepper motor, determine the movement of the pin and the precision of the point in the marking window of the specific model.
In addition with the production lines integration mode, ADP5090 can be set on a stand for workstation marking applications. In the bench-top configuration has an aluminum stand with Z axis adjustment knob adjustable for the surface to be marked.
In the portable configuration, the ADP5090 head has a pistol handheld system adjustable in relation to fixed the cartridge and pin. The cable head controller is about 4 meters long.
Click on the link below to download a product datasheet or click to get pricing information from your local ISG dealer.